LIST OF EVENTS :-
1.SPSS TRAINING PROGRAMME FOR SCHOLARS OF SOCIAL SCIENCES IN SCIENCE AND SOCIETY PROGRAMME UNDER SPECIFIC SCIENCE & TECHNOLOGY APPLICATION PROGRAMMES TO SOLVE THE PROBLEM, DATED FROM 24TH SEPTEMBER TO 1ST OCTOBER, 2018.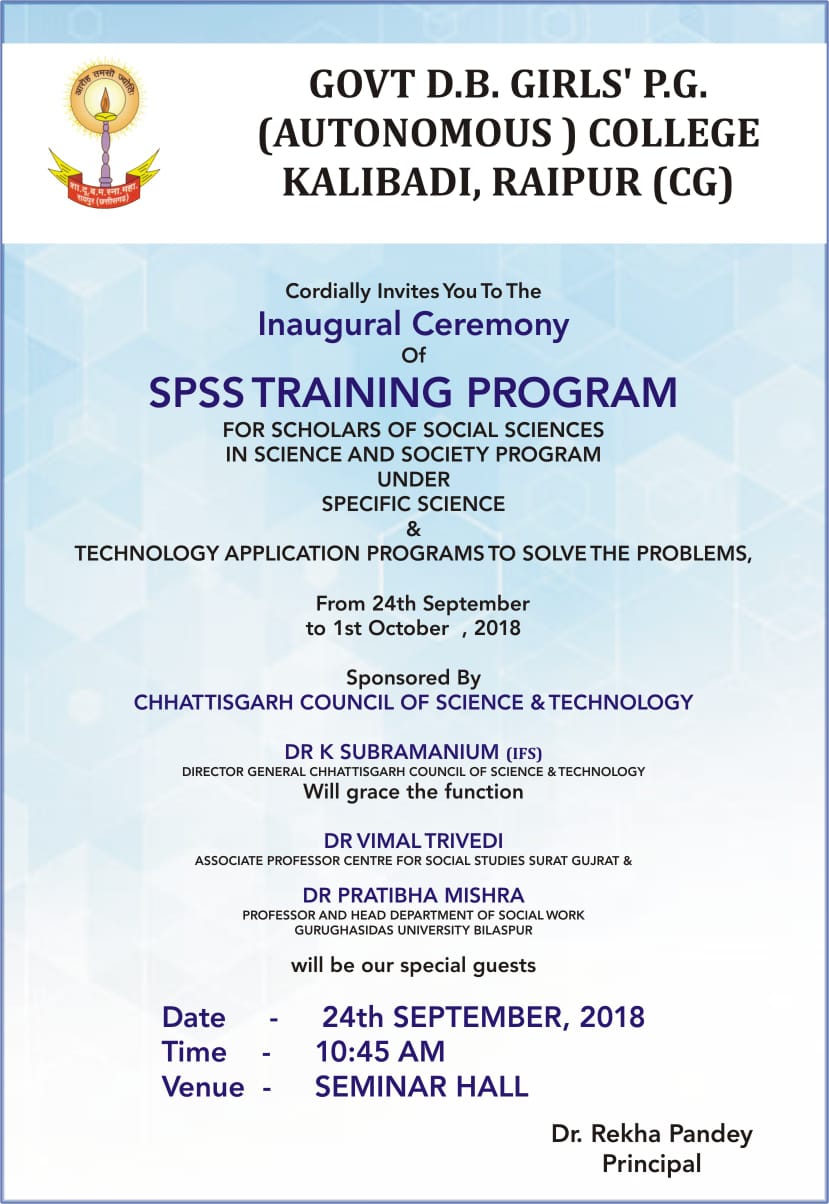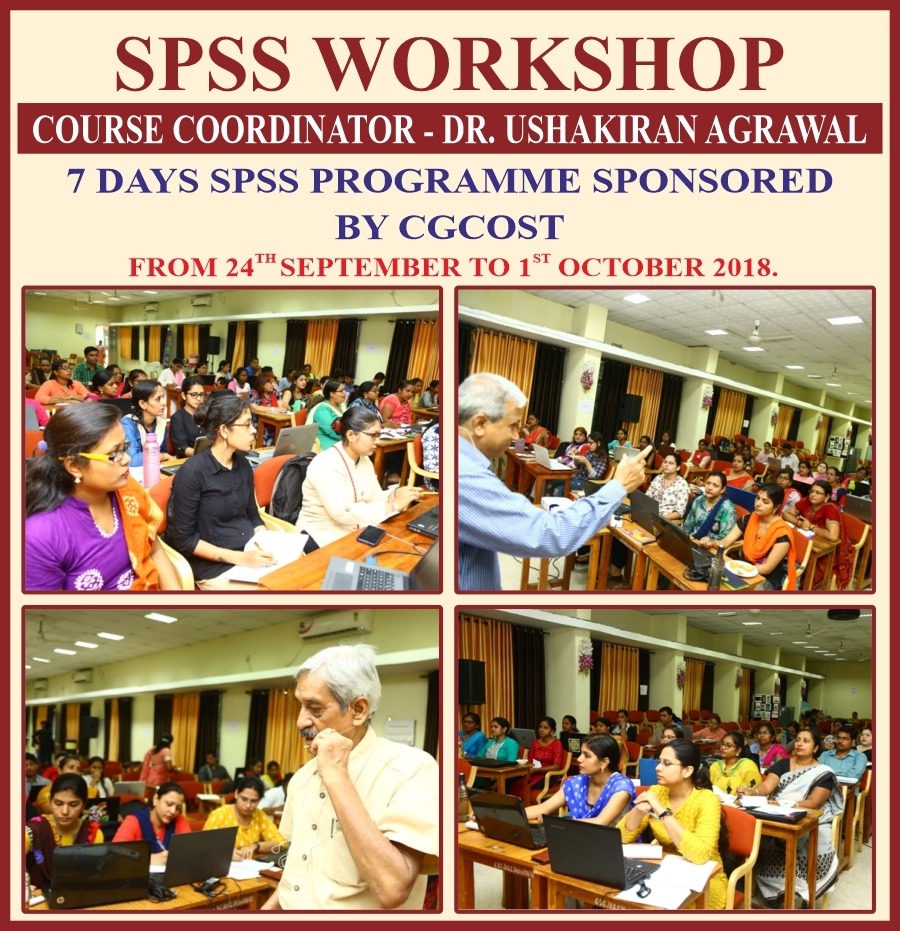 2. KAHANI DRISHTANT DIWAS ON THE OCCASION OF BASANT PANCHAMI, DATED 22ND JANUARY 2018.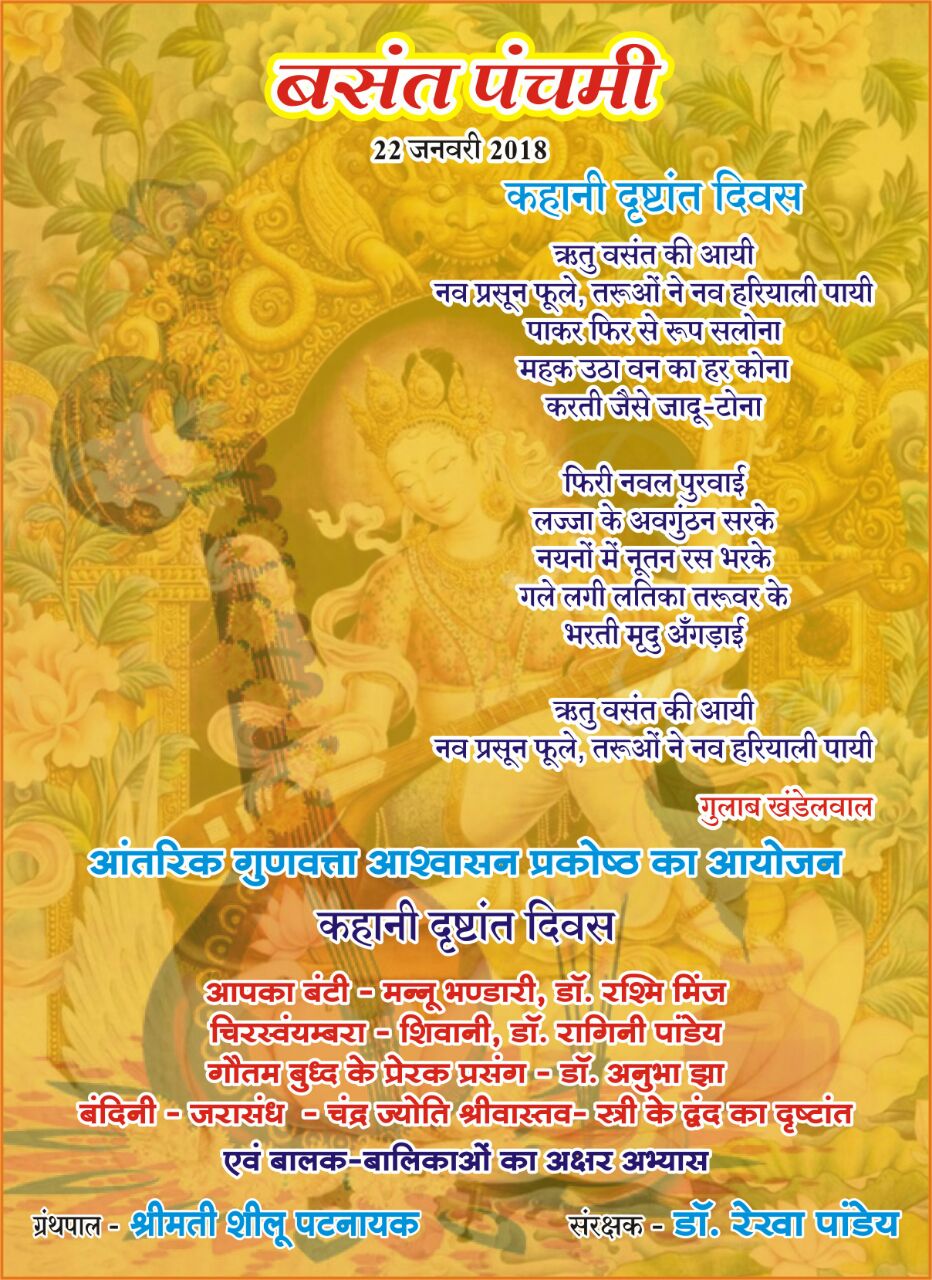 NATIONAL SEMINAR SPONSORD BY ICSSR INDIAN COUNCIL OF SOCIAL SCIENCE RESEARCH NEW DELHI, DATED 16th and 17thNOVEMBER 2017.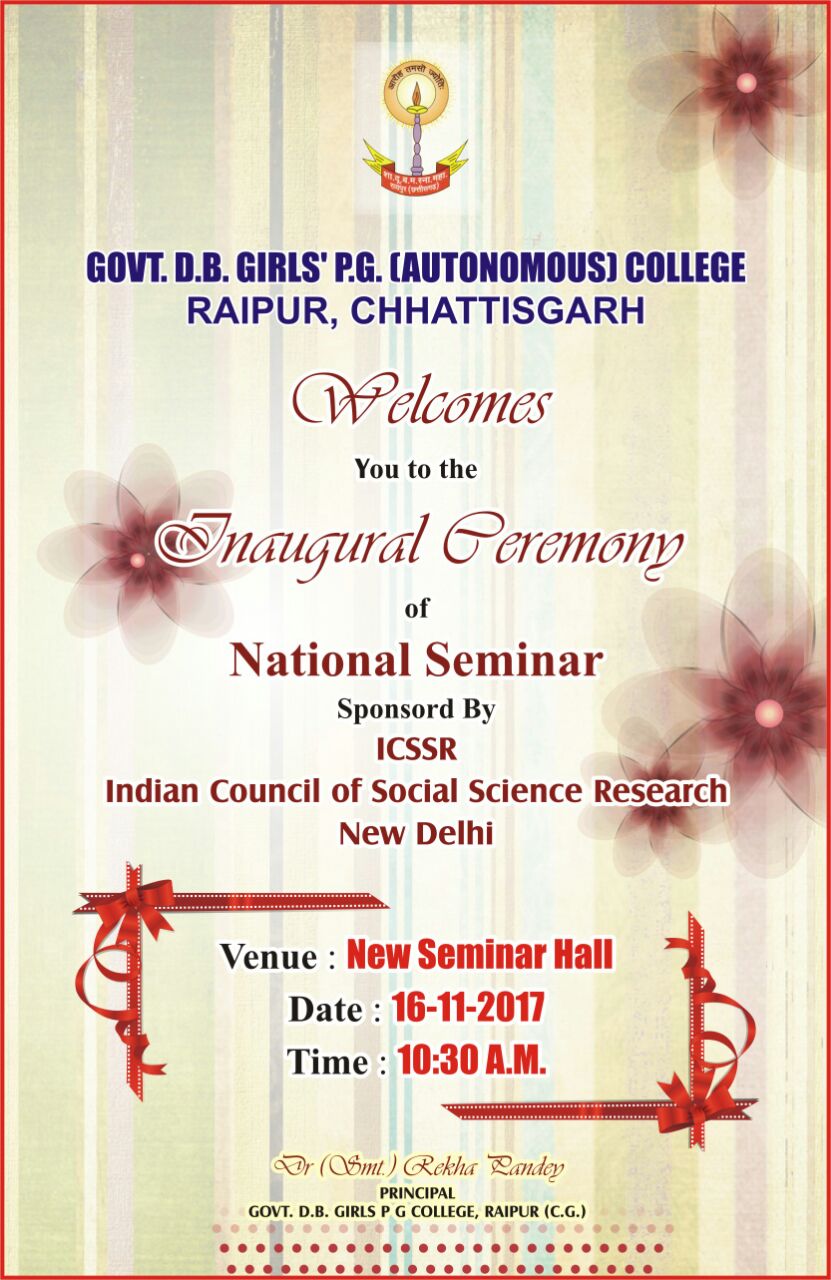 SPSS ONE DAY TRAINING BY IBM ON PROCURING SOFTWARE, DATED 28th FEBRUARY 2019.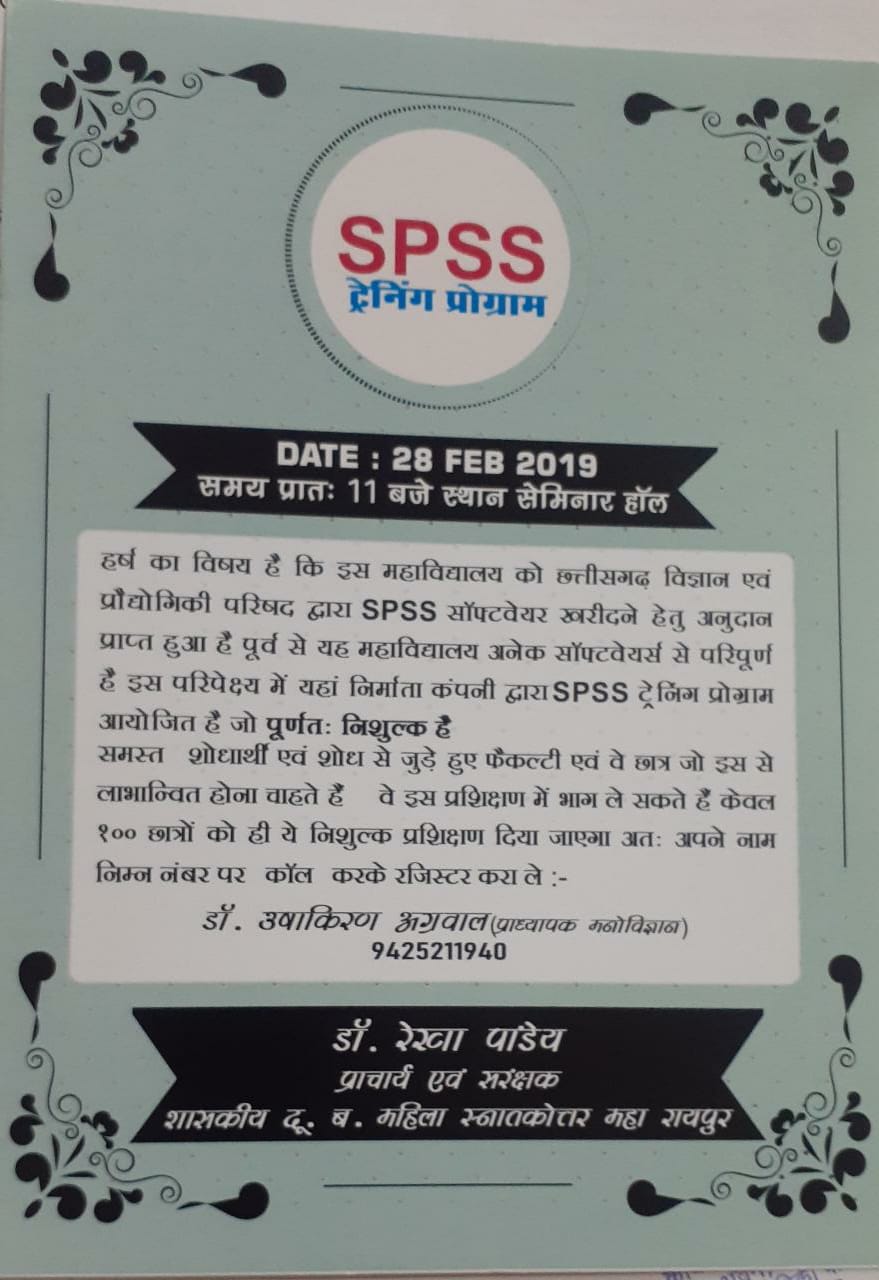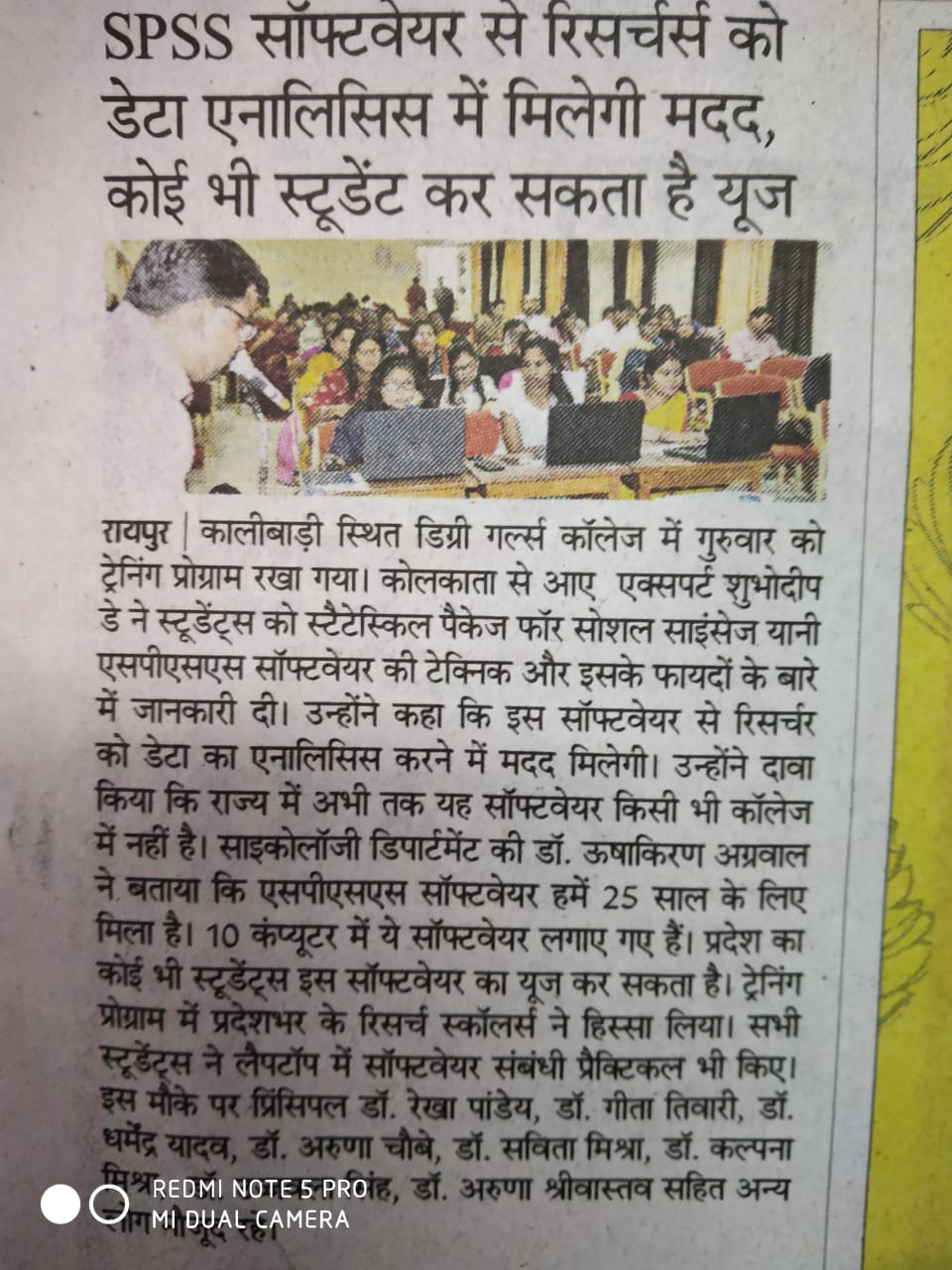 DEVELOPMENT OF GREEN AVENUES BY IQAC.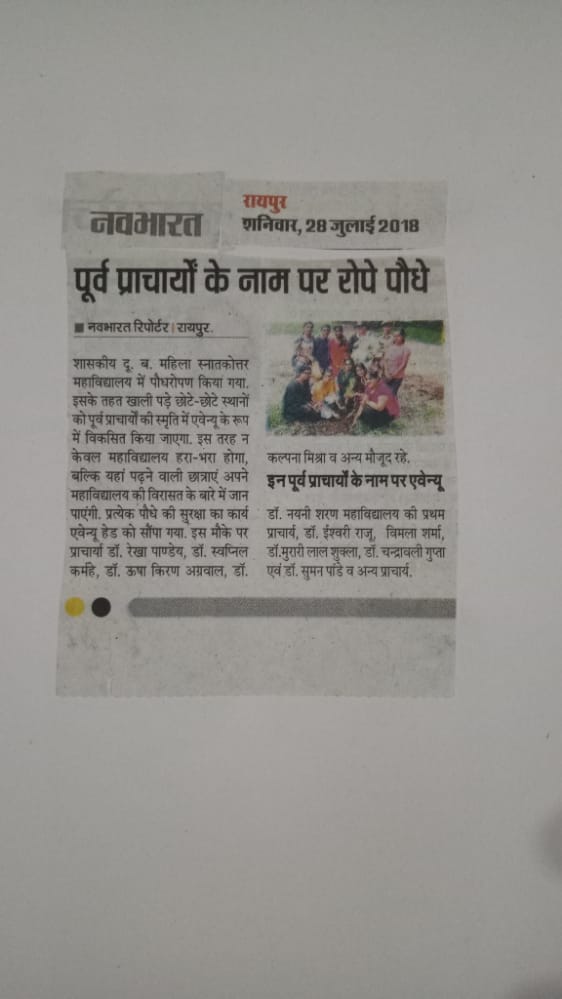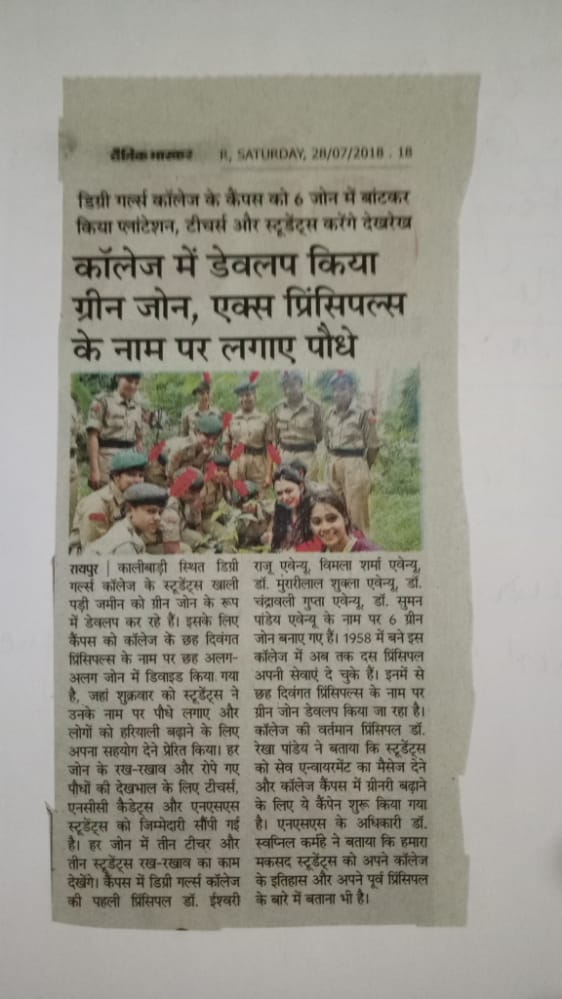 INDUCTION PROGRAMMES.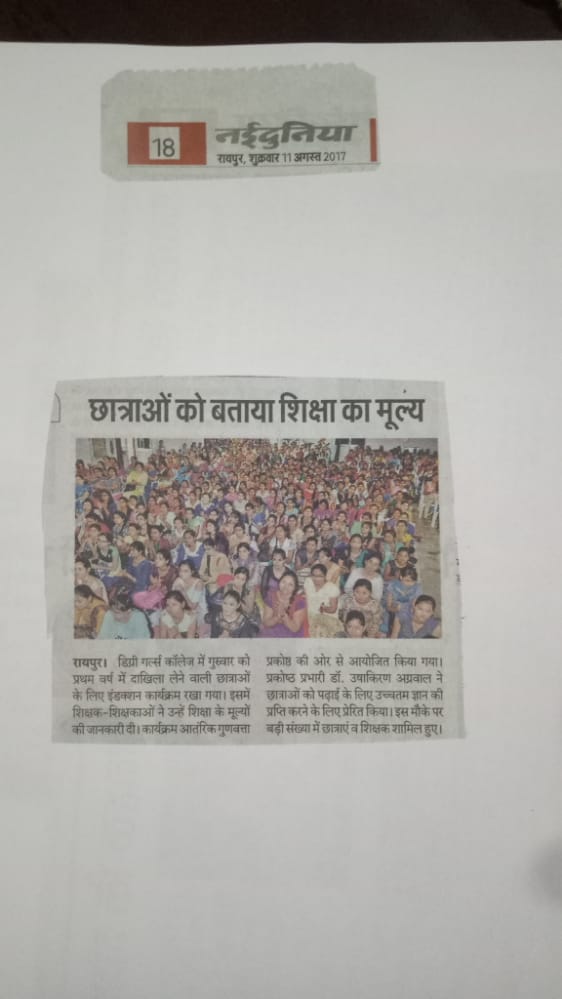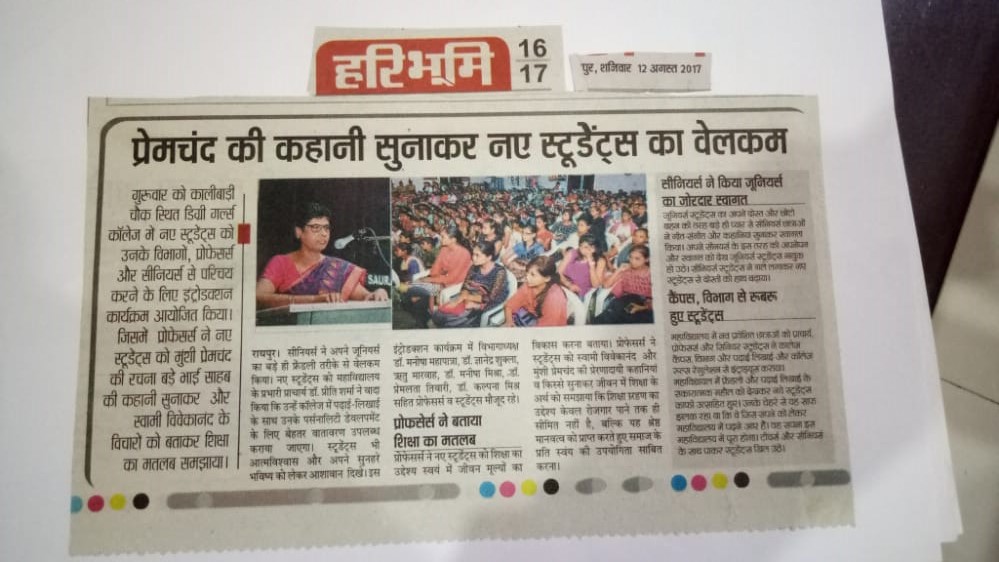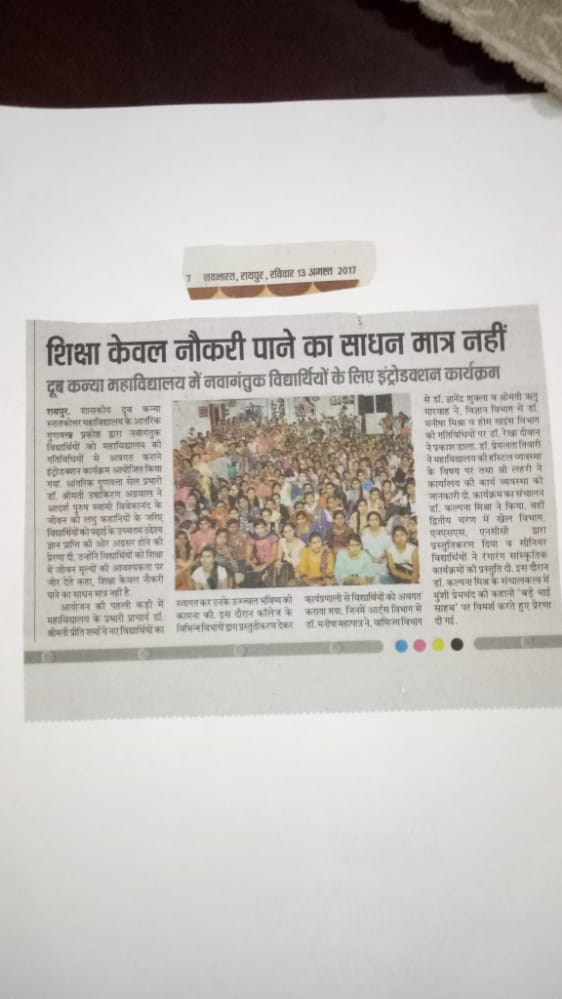 RUSA BUILDING LOKARPAN, DATED 24th OCTOBER 2017.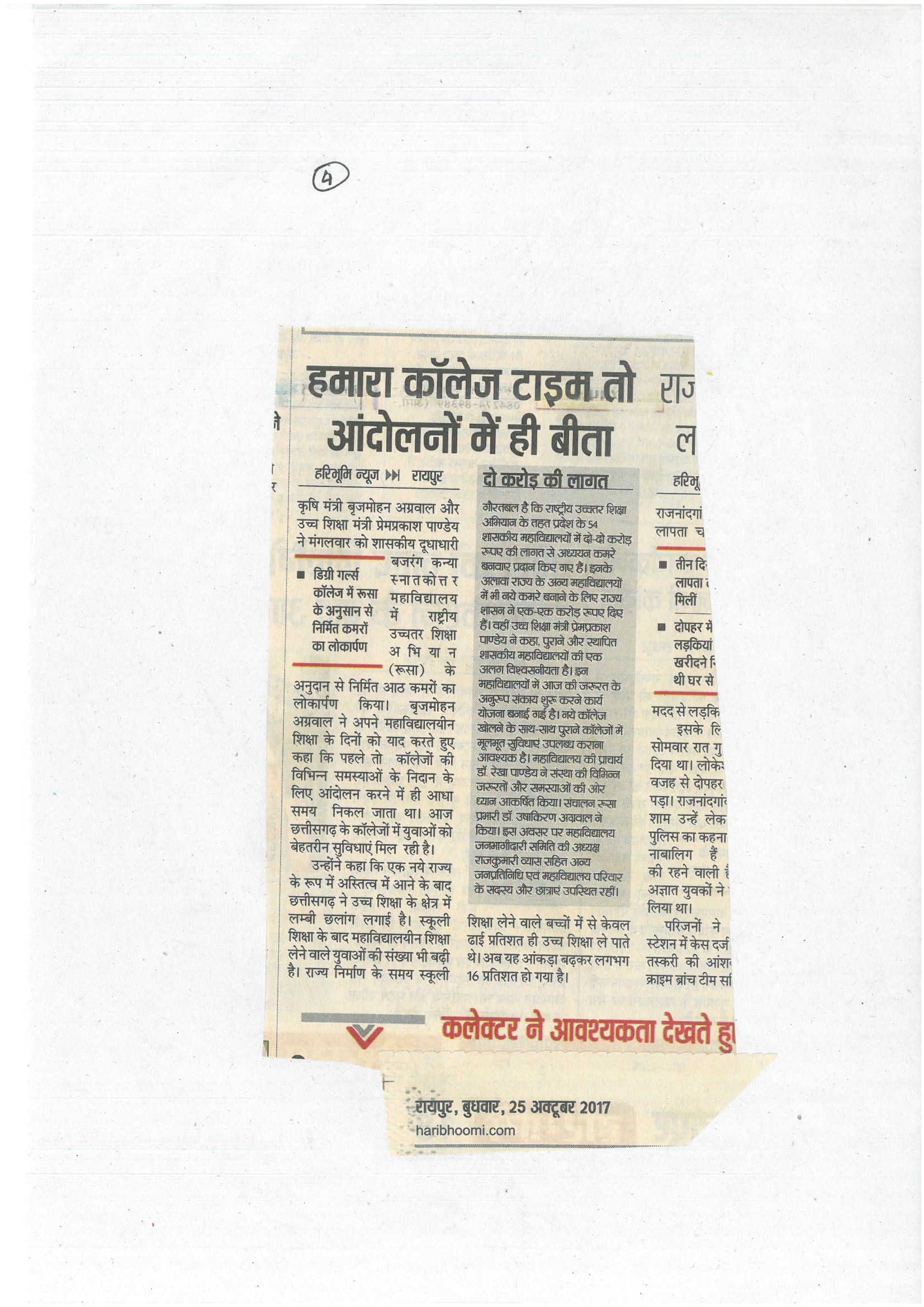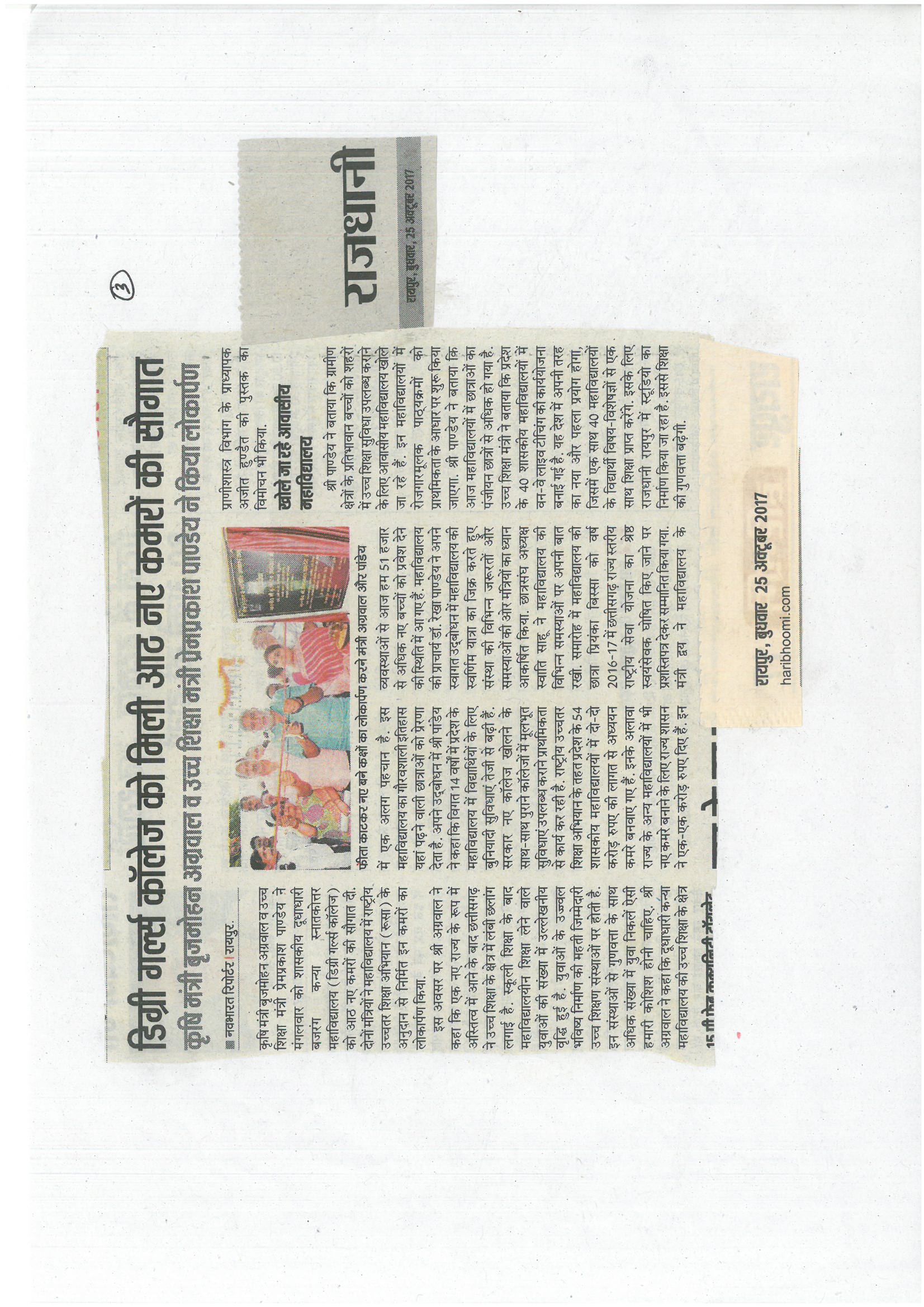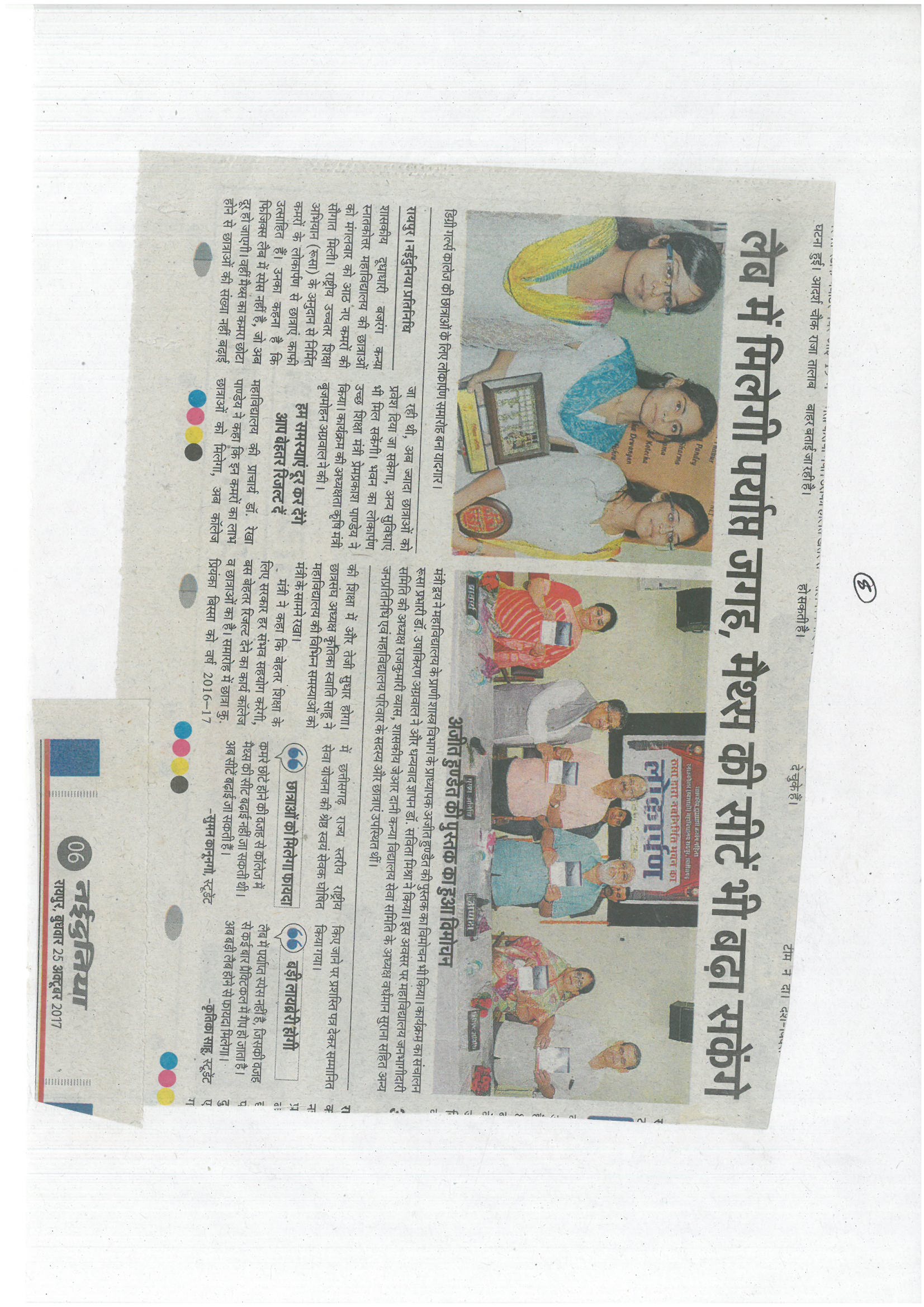 MANAS MANTHAN BY IQAC, DATED 7th OCTOBER 2017.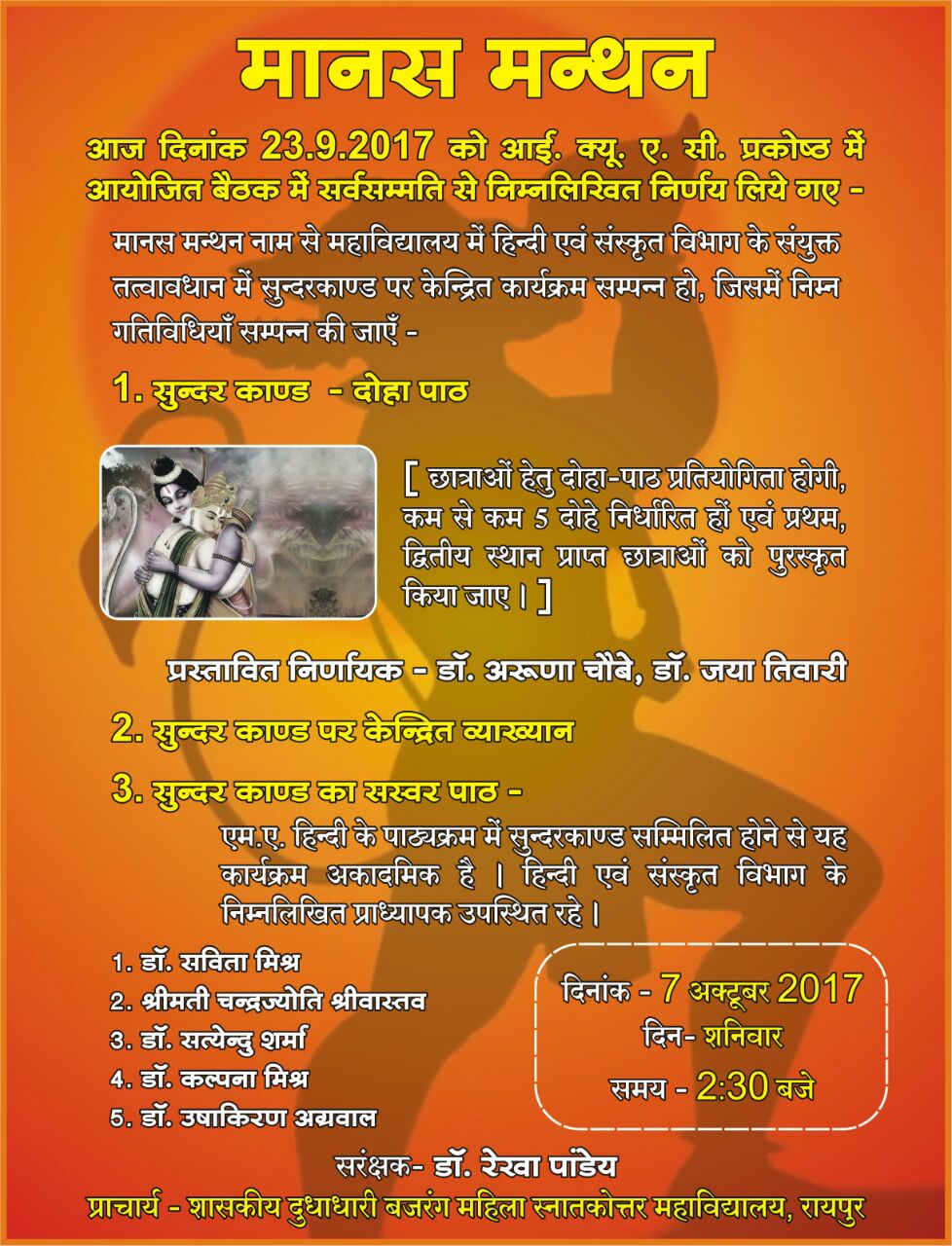 ONE DAY SEMINAR ON INSTITUTIONAL QUALITY IMPROVEMENT: ROLE OF GOVERNANCE LEADERSHIP AND MANAGEMENT SPONSOREDBY NAAC BANGLURU, DATED 29thFEBRUARY 2016.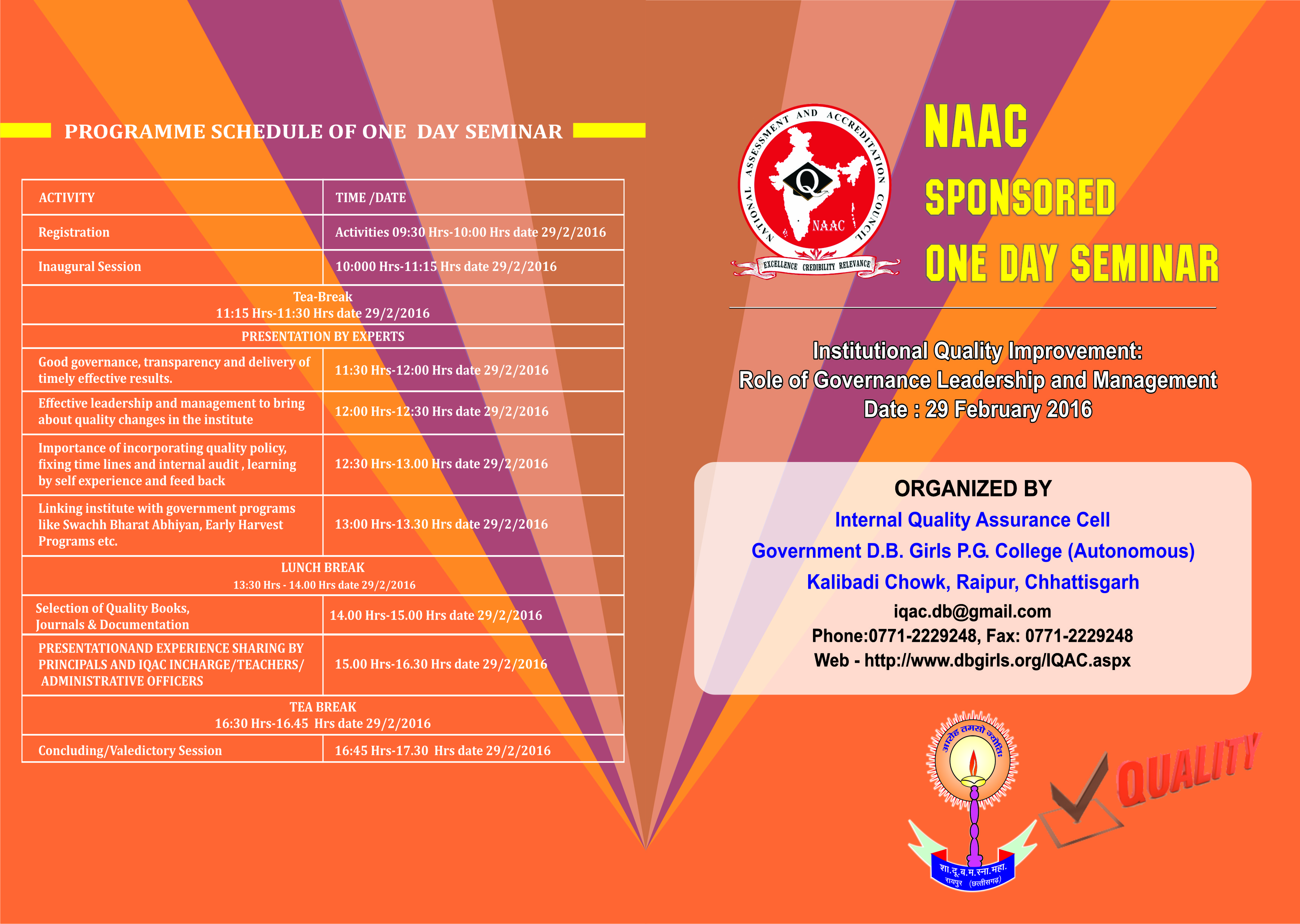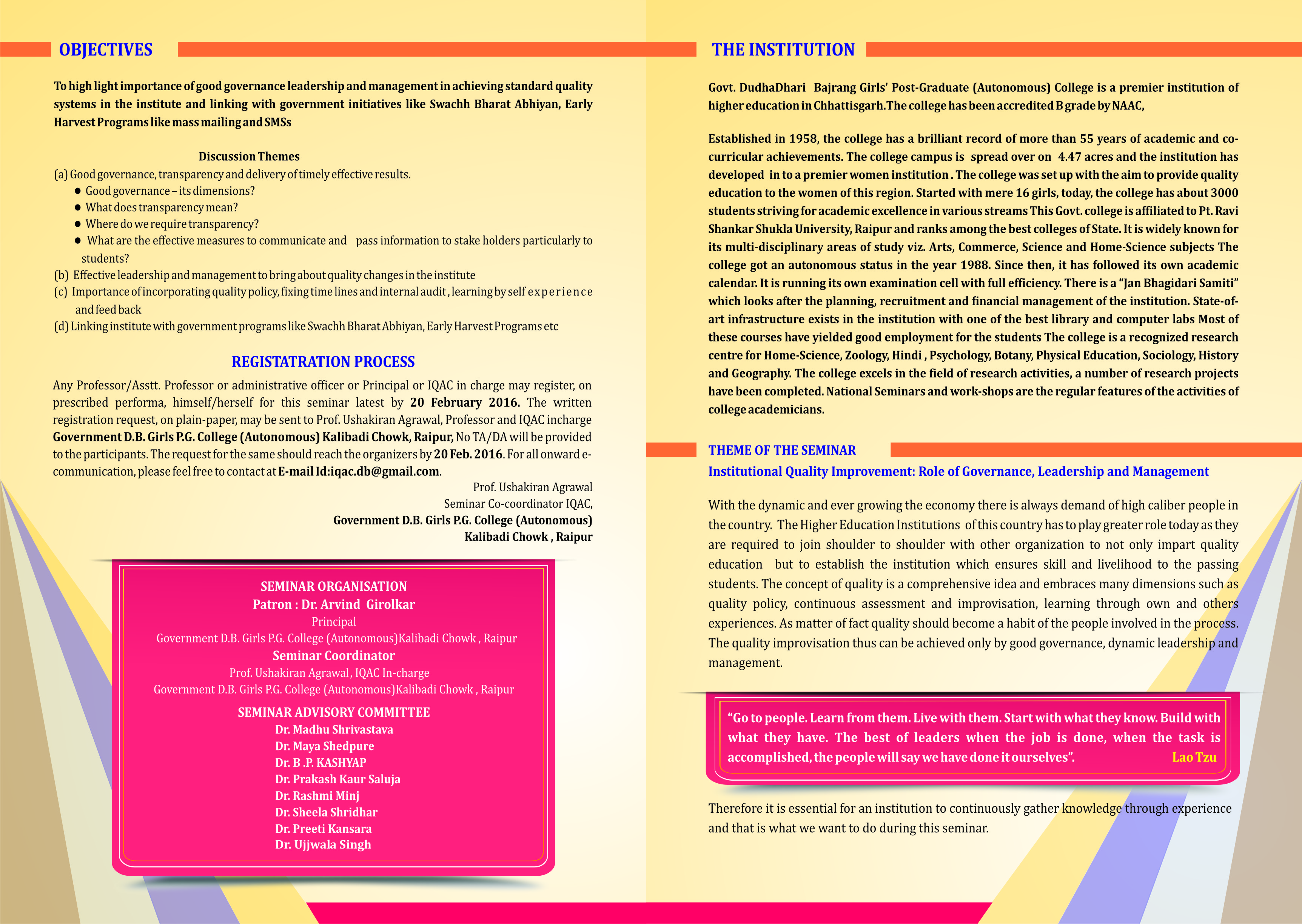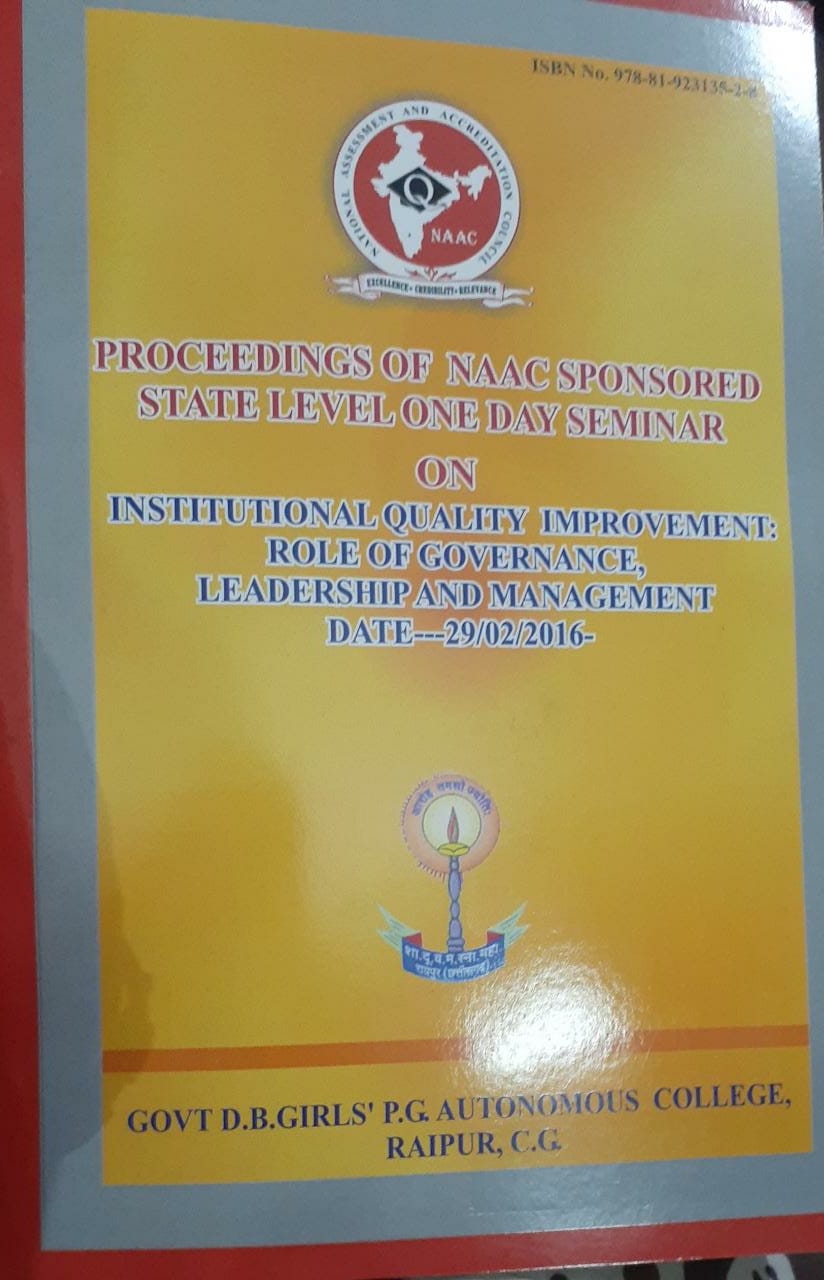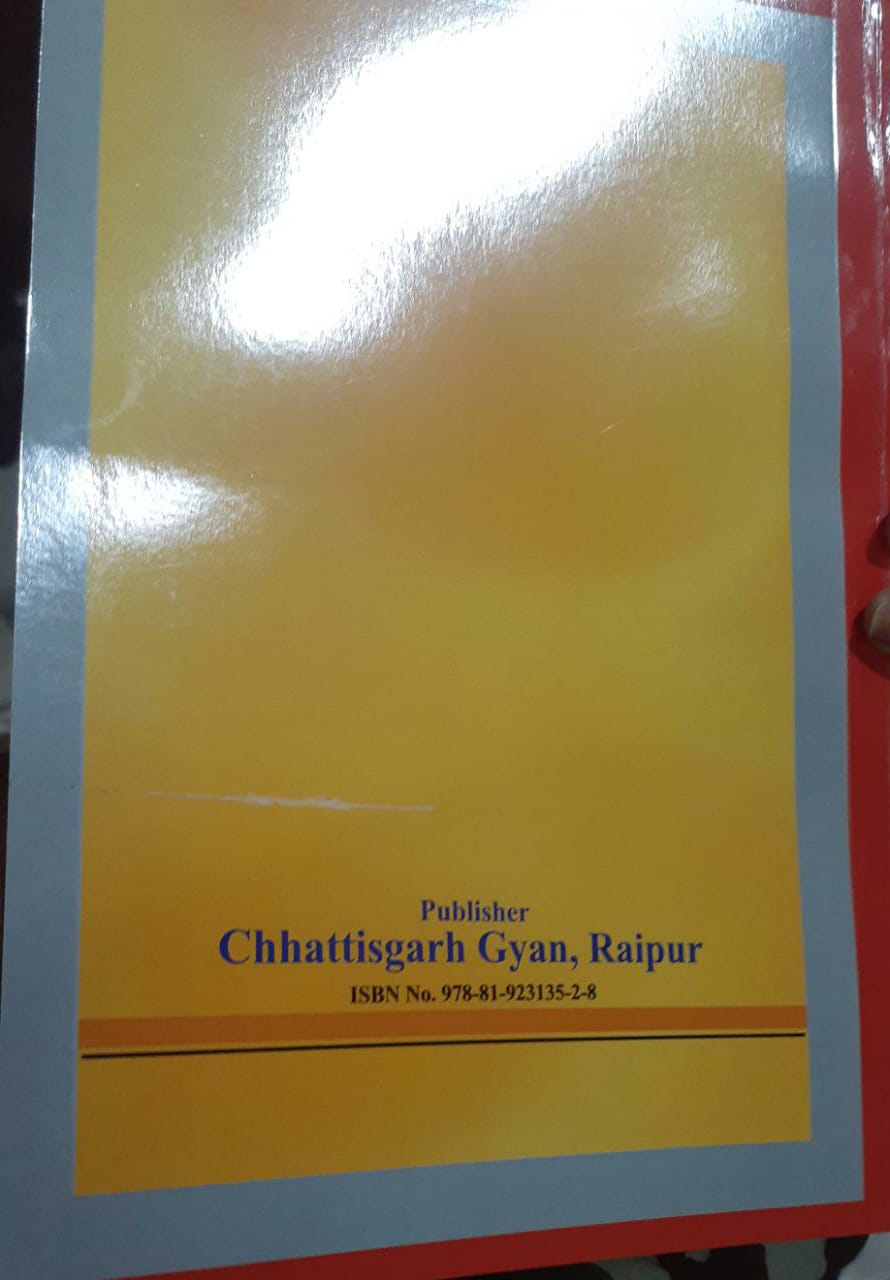 VARAHI VITHIKA, AN EXHIBITION DATED 18TH TO 30TH APRIL, 2016.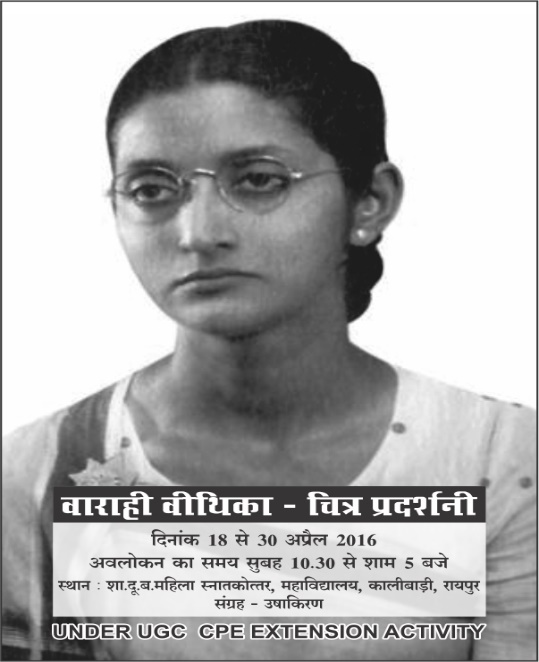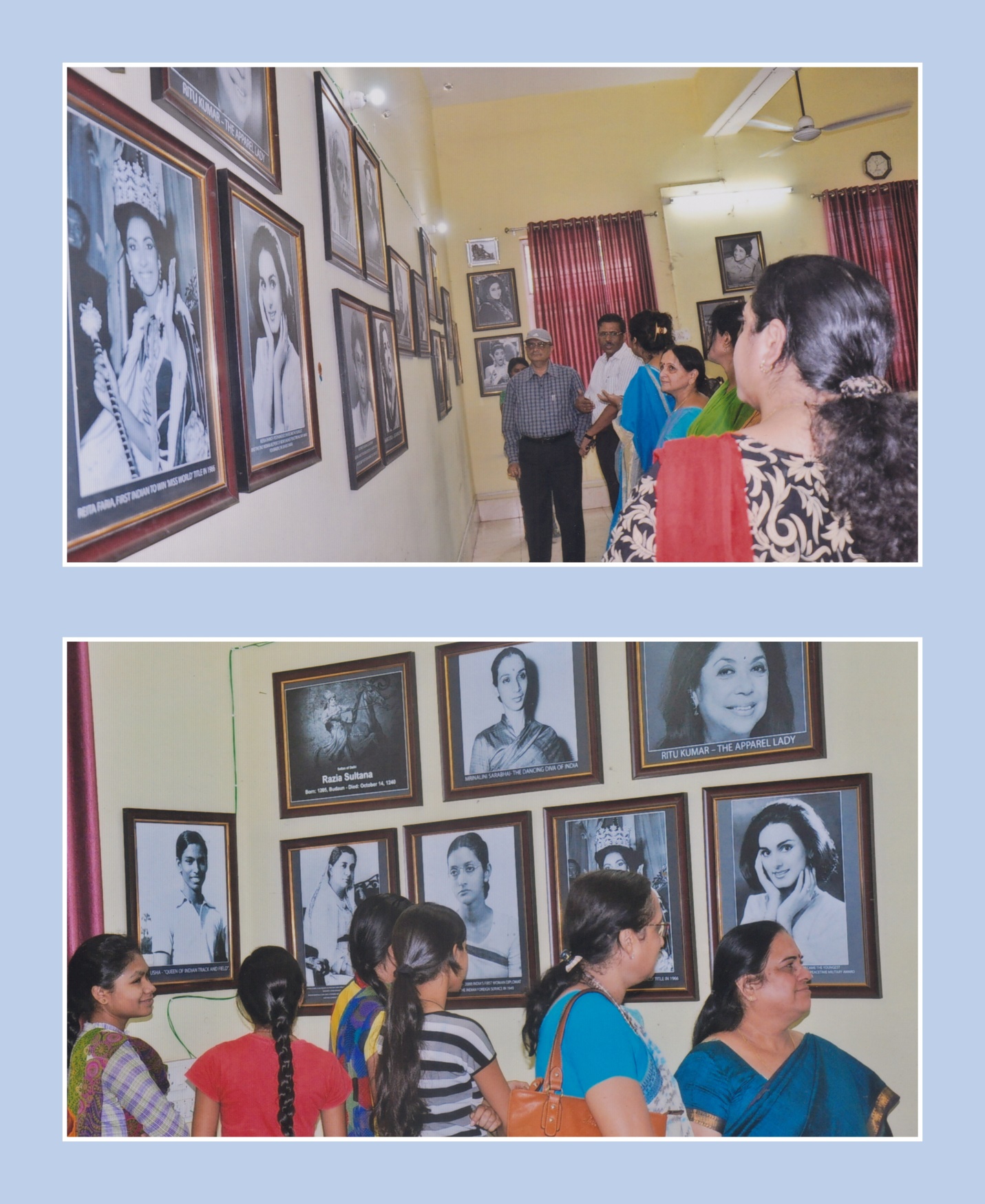 RUSA SPONSORED WORKSHOP ON HIGHER EDUCATION AND ENABLING ATMOSPHERE, DATED FROM 2ND TO 4TH DECEMBER 2015.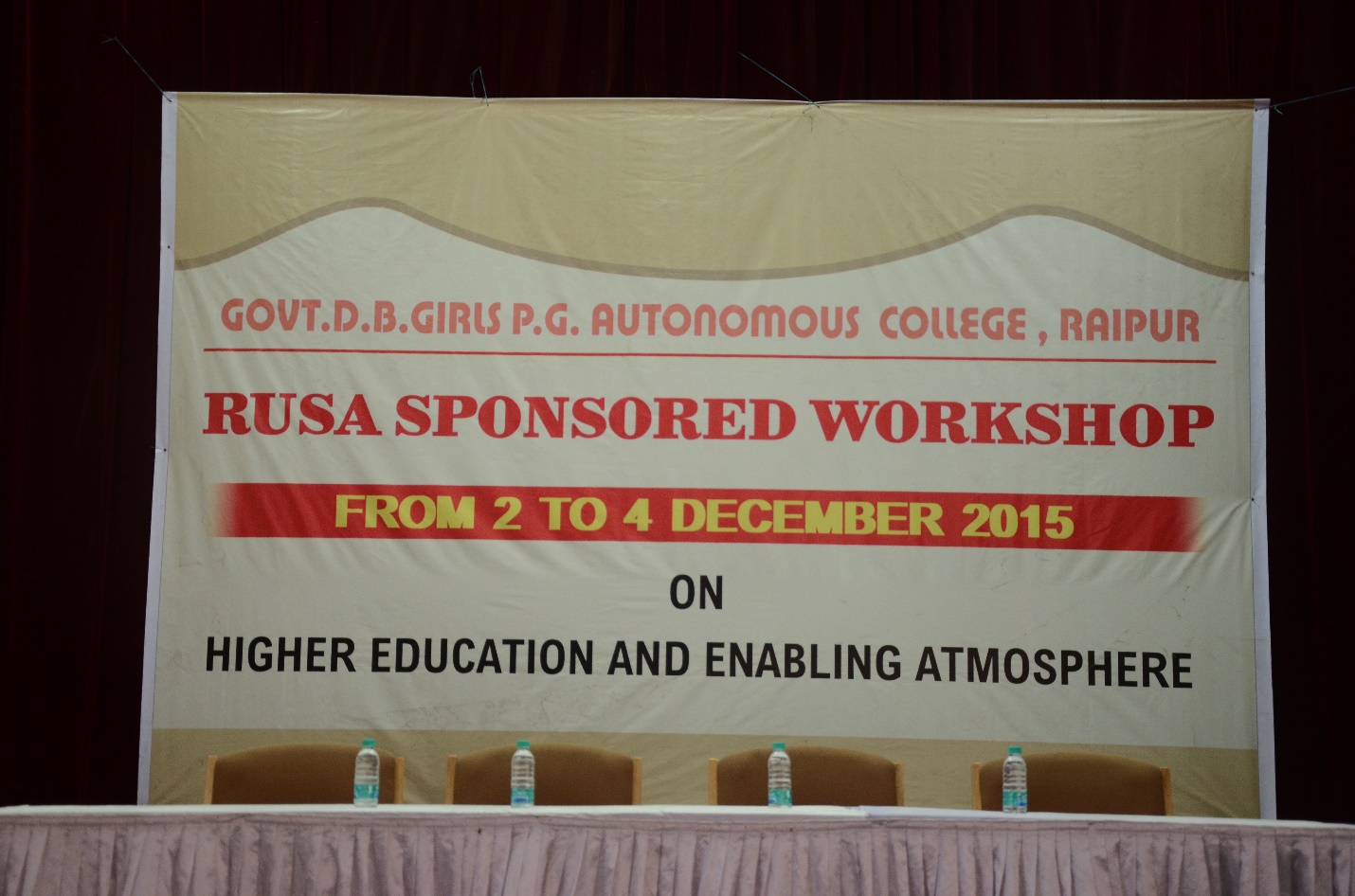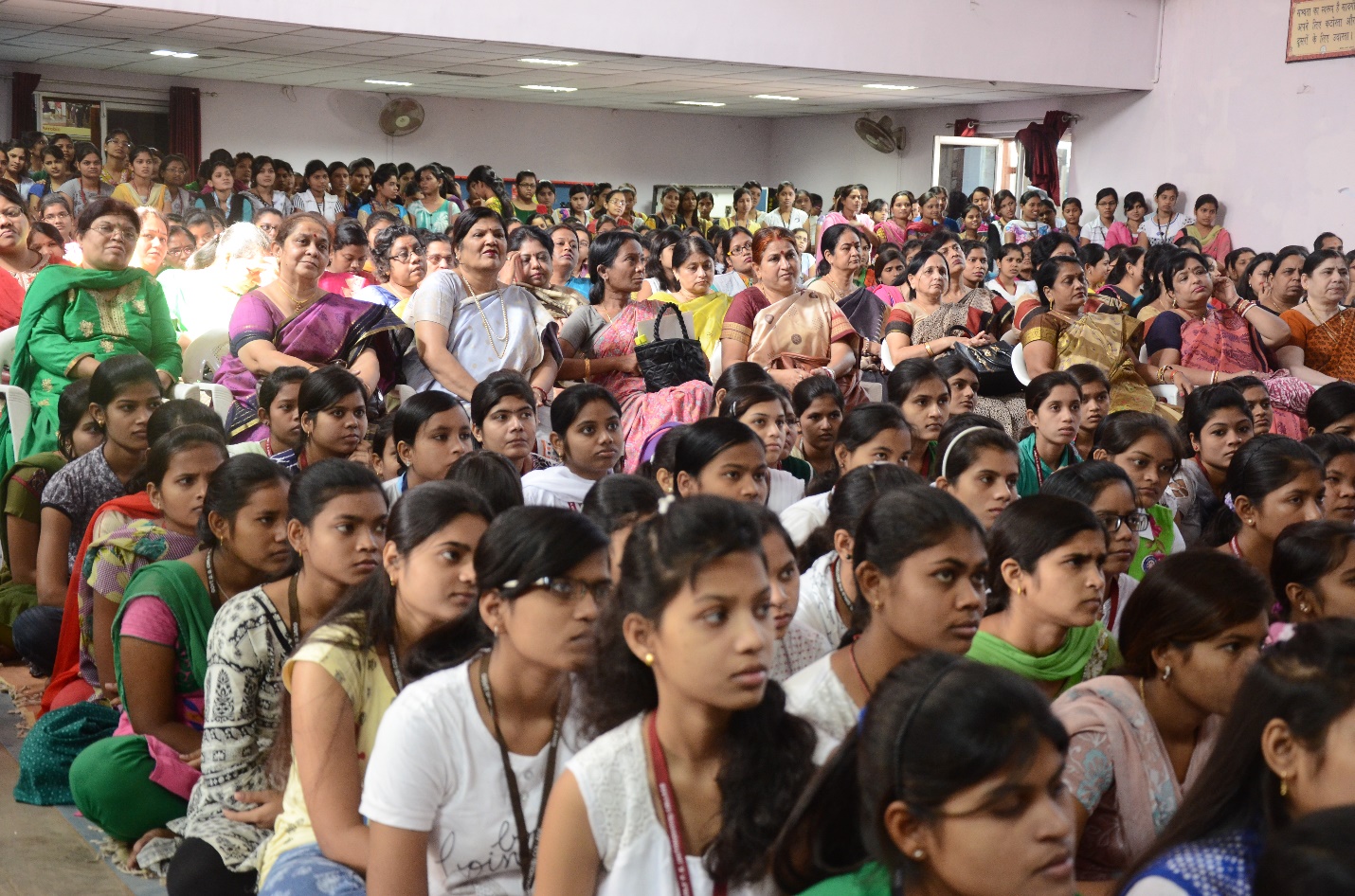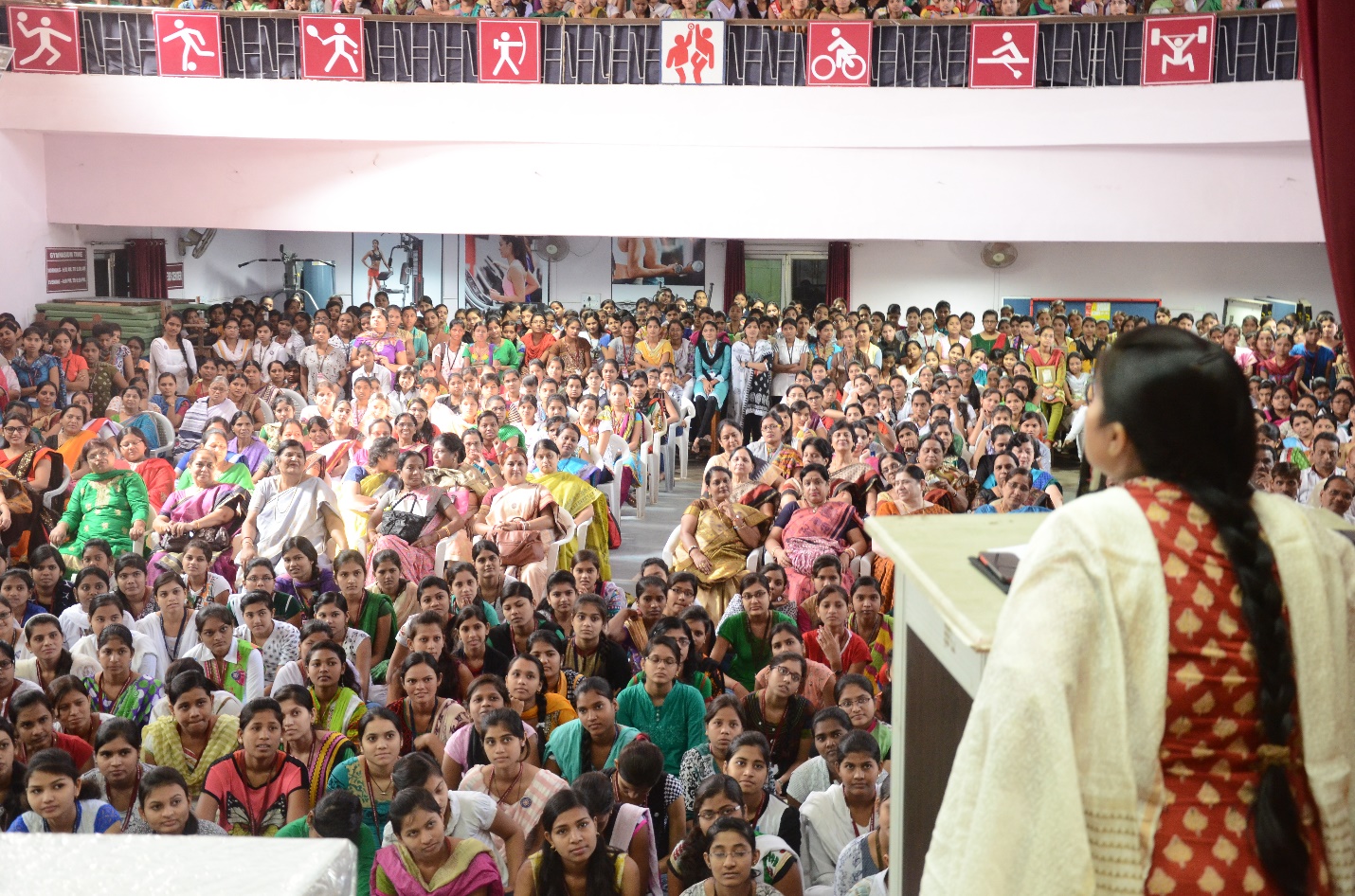 MEMORIAL LECTURE ON MAHADEVI VERMA NIHAR SHODH EK SATAT PRAYAS, DATED 27th FEBRUARY 2017.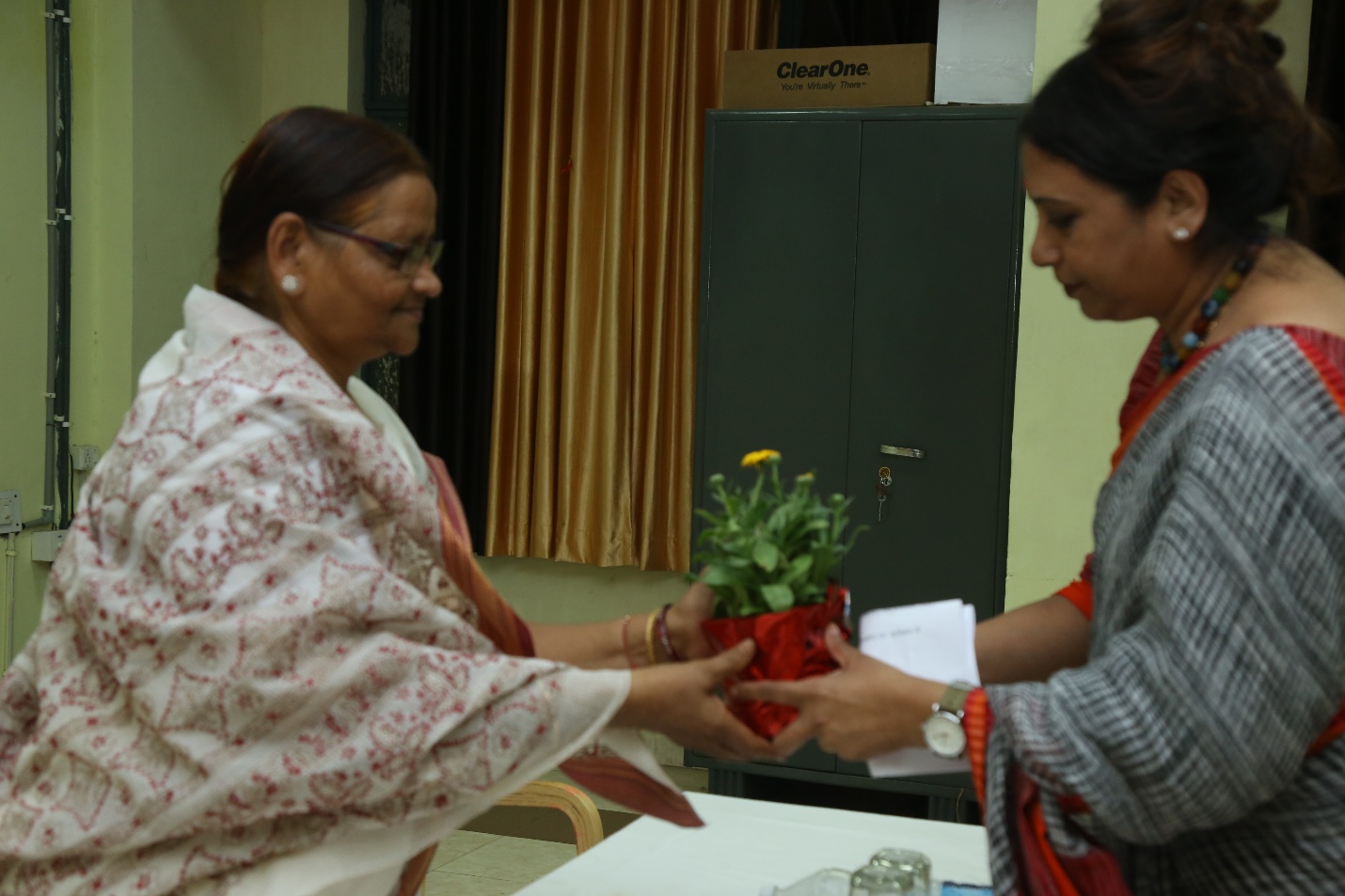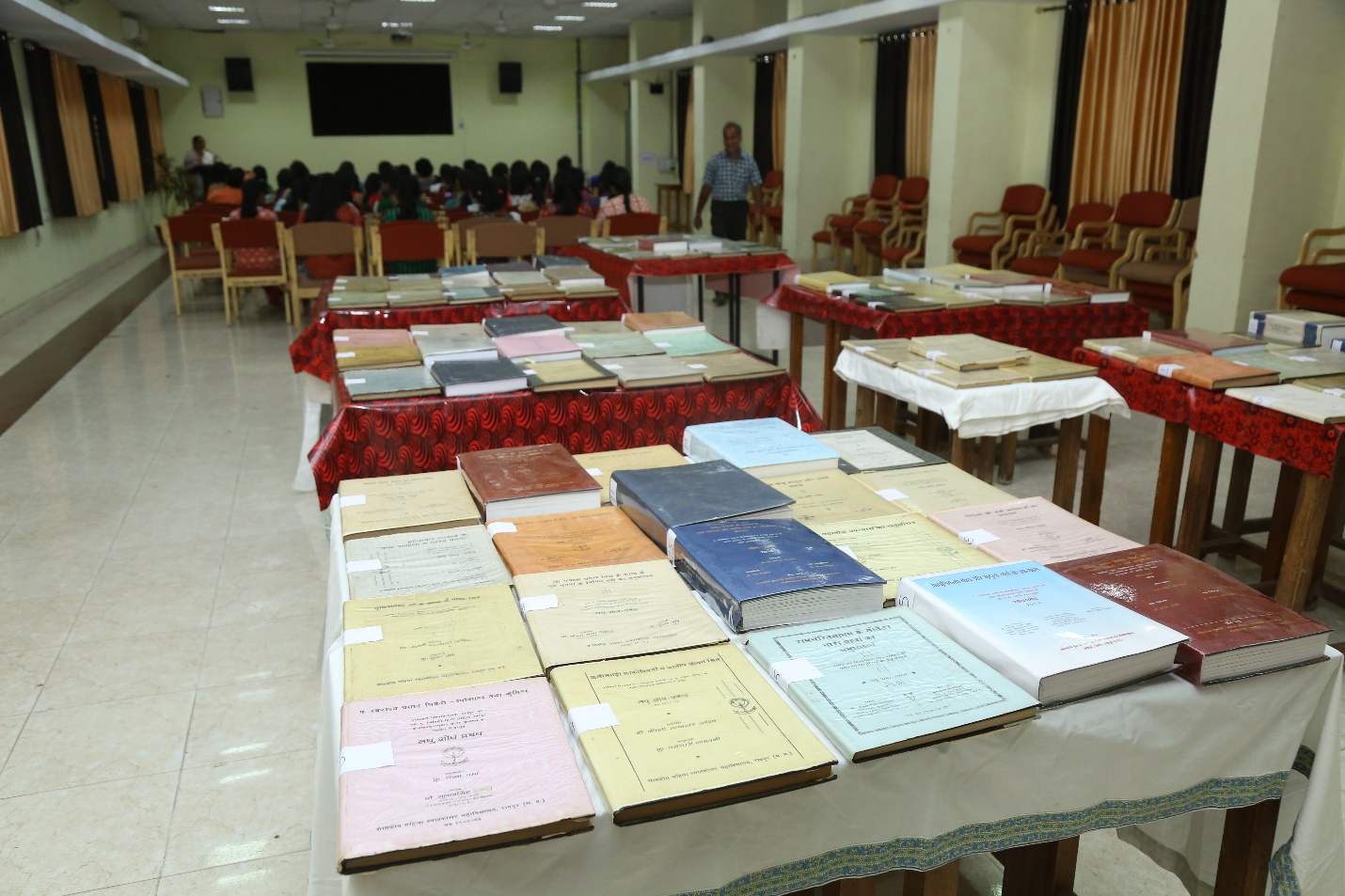 CAPACITY BUILDING PROGRAMME FOR YOUNG FACULTY OF SOCIAL SCIENCES SPONSORED BY INDIAN COUNCIL OF SOCIAL SCIENCE RESEARCH, NEW DELHI, DATED 5TH JANUARY TO 17TH JANUARY, 2015.PROFESSOR EMRITUS YASHVANT GOVIND JOSHI AT ICSSR SPONSORED FDP OF 15 DAYS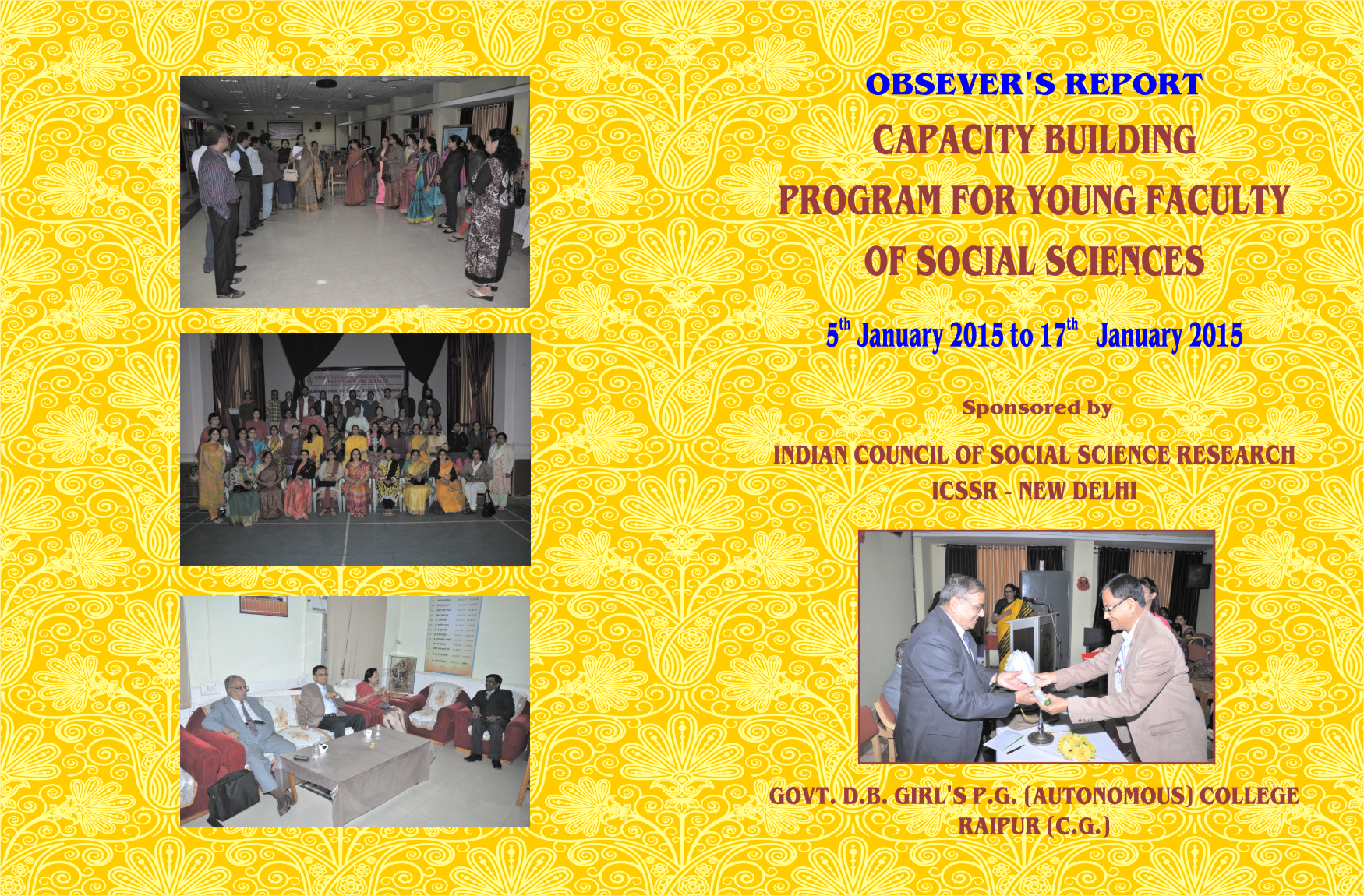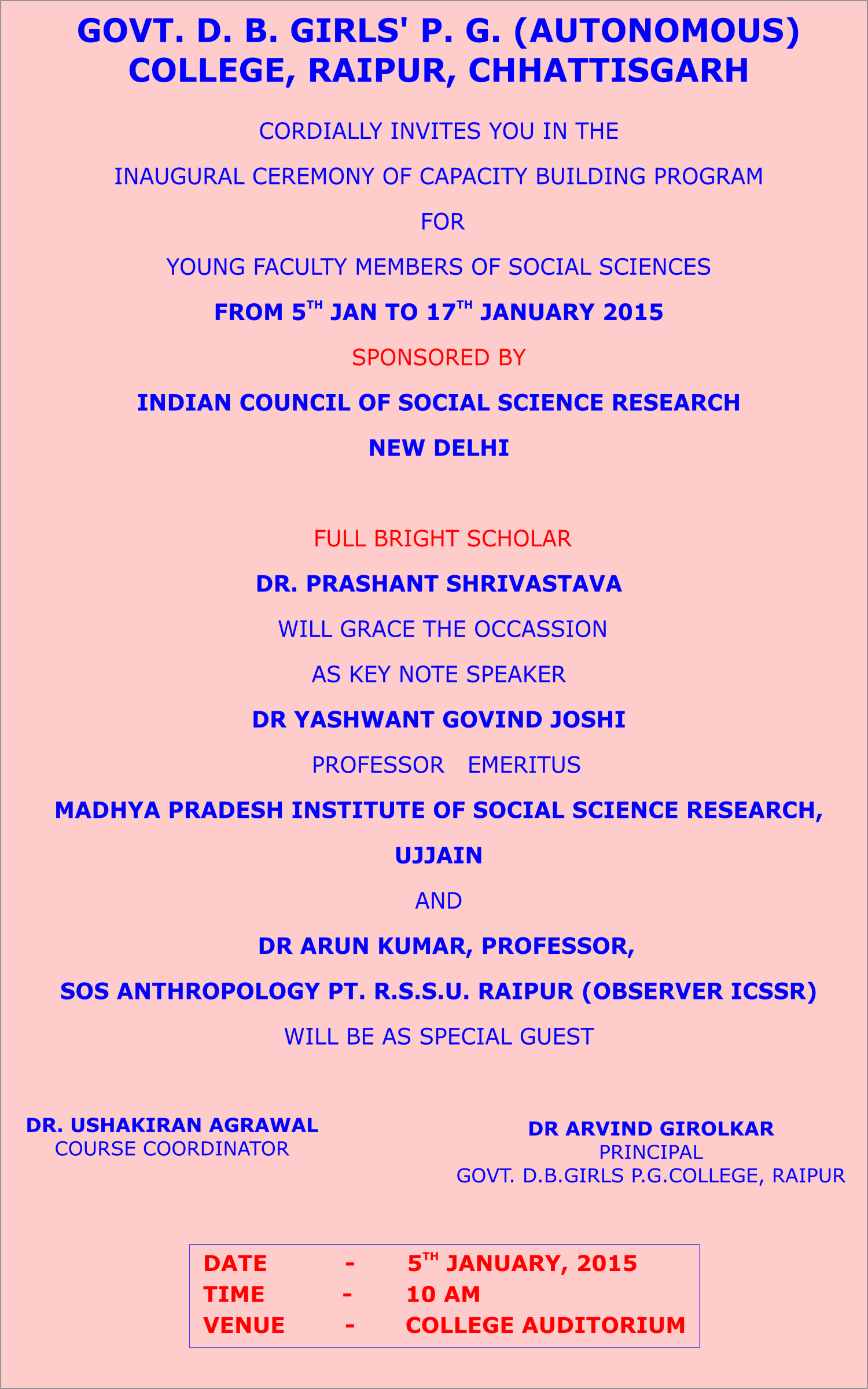 CAPACITY BUILDING WORKSHOP-OBSEVER REPORT
PUSHTAK VICHAR DIWAS, DATED 1ST FEBRUARY TO 2ND FEBRUARY, 2017.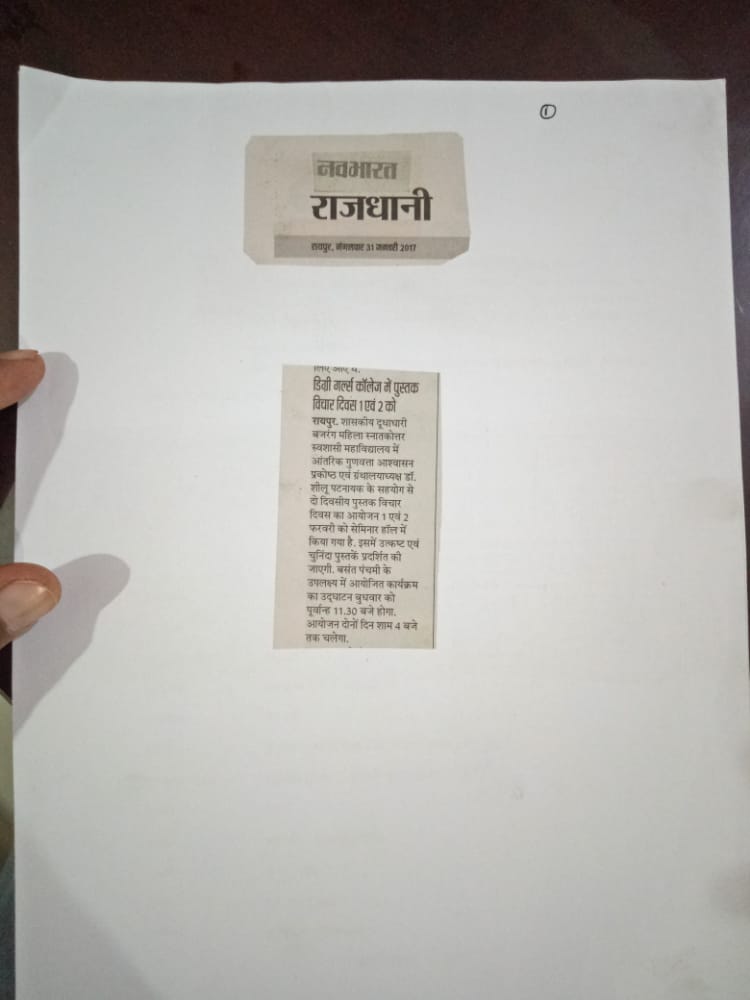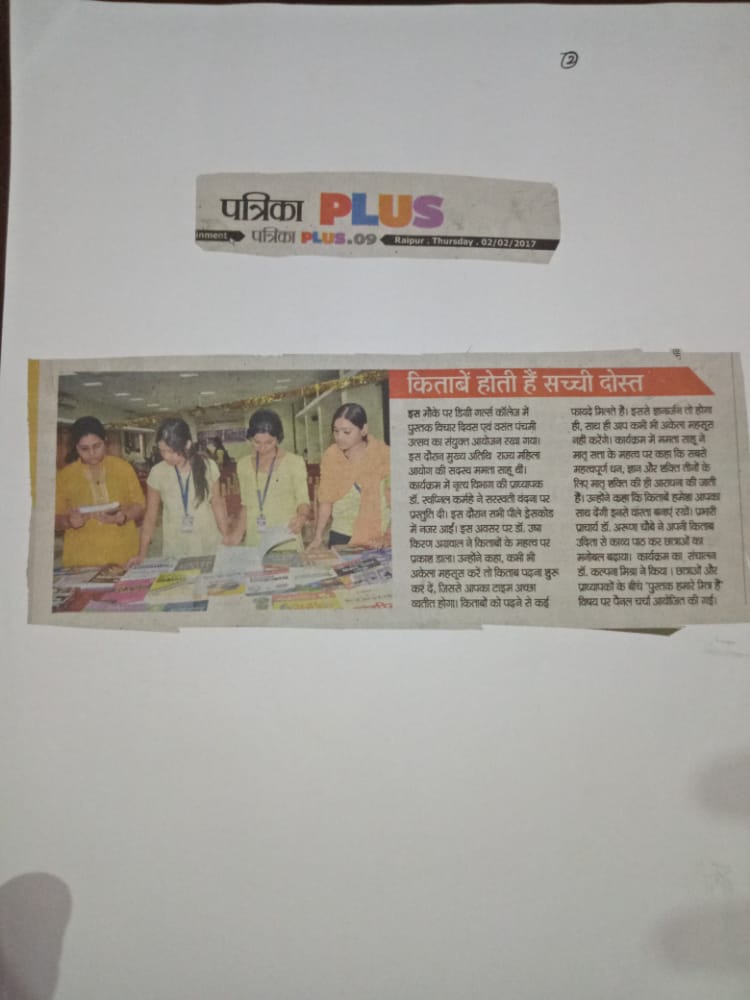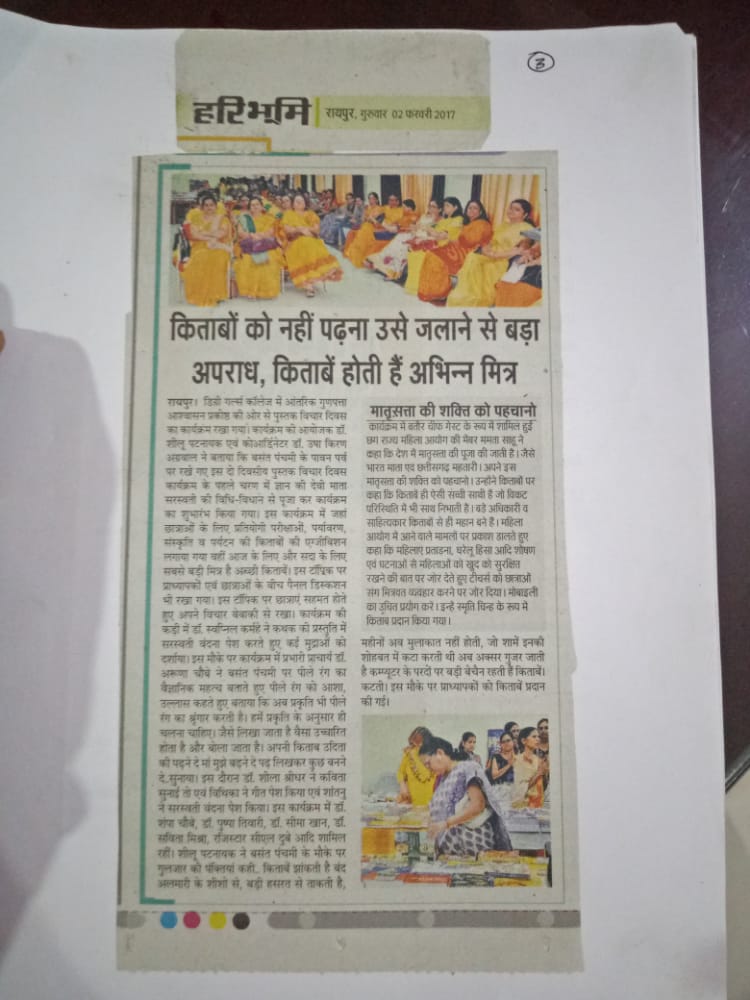 SEMINAR ON GENERATION GAP AND FAMILY INTEGRATION & ANNUAL MEET OF CHHATTISGARH ACADEMY OF APPLIED PSYCHOLOGY, DATED 7TH AND 8TH SEPTEMBER, 2017.
INDUCTION PROGRAMMES, DATED 29TH AND 30TH AUGUST 2016 AND 8TH AUGUST 2017.
Internal Quality Assurance Cell: Annual Activities 2019-2020
06.01.2020 -10.01.2020
Seven Days National Workshop on Operation and Maintenance of Opto Analytical Laboratory Equipments (NWOMOLE, 2020) in collaboration with Western Regional Instrumentation Centre, Mumbai (National Facility Centre for Instrumentation ofUGC, New Delhi) organized. Workshop aimed hands on training programme imparting skills in operation, maintenance and repairs of laboratory instruments commonly used in science laboratories i.e. Physics, Chemistry and Biological Sciences. The program curriculum was specifically designed for technical and scientific staff of science departments of the college.47 participants were trained and skilled.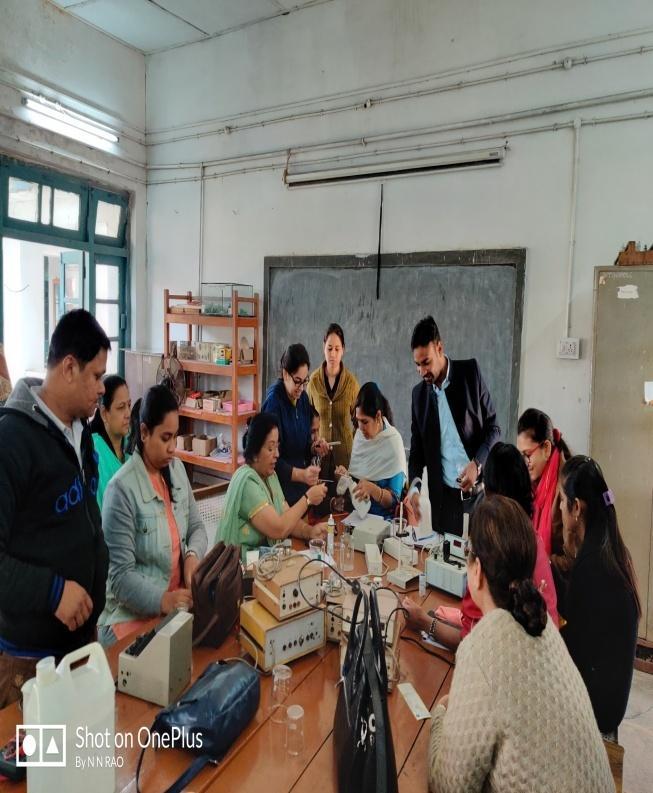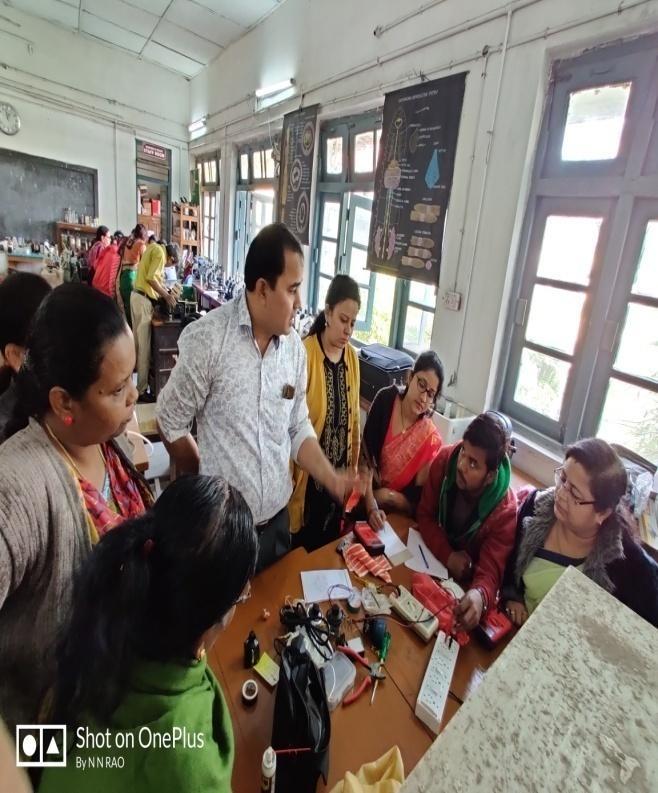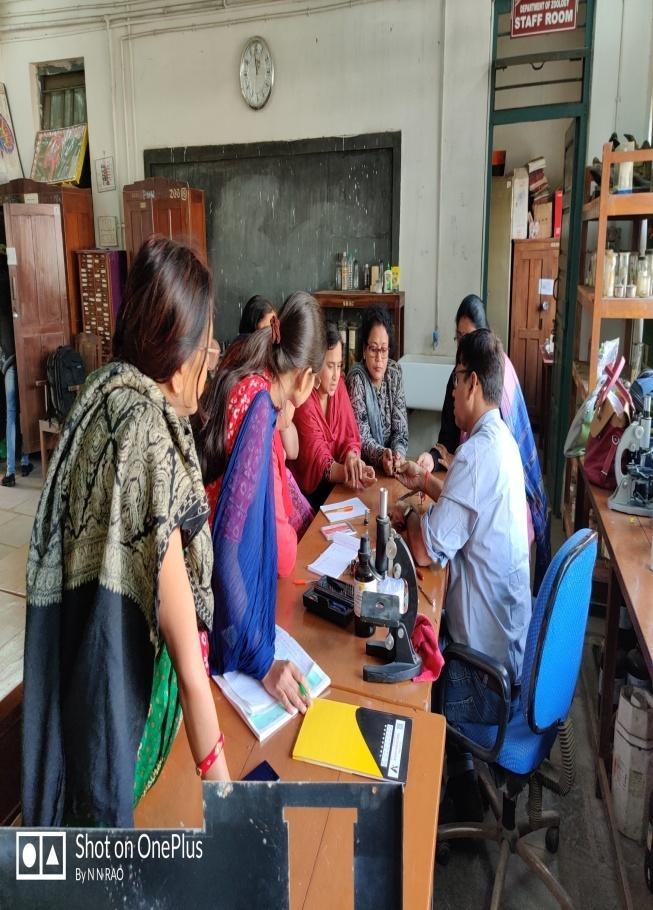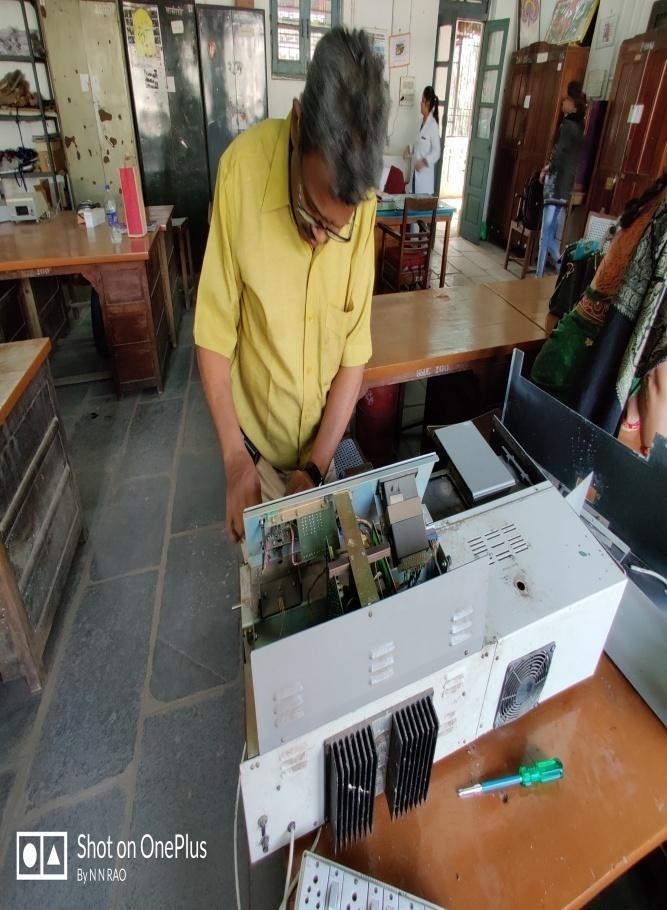 3.10.2020-5.10.2020
Students Induction Program
Faculty of Science
Induction Program organized by faculty of Science for new students entered an institution. New students they come with diverse thoughts, backgrounds and preparations. They come into a new unfamiliar environment, and many of them have little knowledge of a college. An important task, therefore, is to welcome new students to Higher Education and prepare them for their new role and for this an induction program was organized on virtual platform by faculty of science of Govt. D. B. Girls' P. G. College, Raipur (C.G.) on 03 October 2020.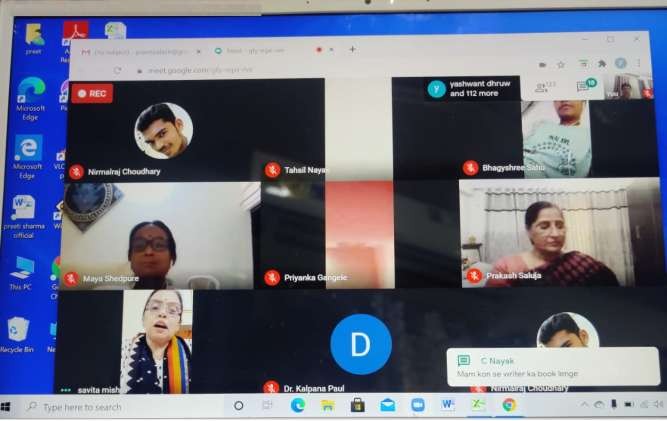 Alumni of the Science faculty also joined the program to share their experiences about the college and to motivate to students. Mrs. RanuSahu, IAS officer, Mrs. PadminiBhoiSahu, Additional Collector Mrs. MeghaTembhurkar, Additional SP, Mahasamund (C.G.) shared their experiences with the students and motivated to students.
Faculty of Mathematics organized induction program on 5.10.2020.
Faculty of Arts & Commerce
Induction program for newly admitted students in Arts & Commerce were organized by the faculty of Arts & Commerce on 50.10.2020.
19.10.2020
One day lecture organized on "Introduction of IPR and its scope in global scenario".Dr. AmitDubey Scientist 'D', Chhattisgarh Council of Science and Technology Raipur, Chattisgarh, India delivered talk about with aspects on Intellectual property right and to develop the awarenessfor a legal concept ofcopyright, trademark, patent, industrial design rights etc. among the faculty members and Research scholars. 107 Research Scholar and Faculty members were attended lecture.